Enquiry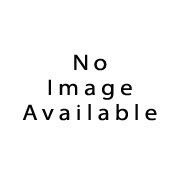 NAVIGATION & RADAR
This module takes place over a minimum period of 10 days of formal instruction. Requirements for Master of Yachts (500gt) are:
12 months as Watchkeeping Officer with OOW Certificate Navigation & Radar, ARPA & Radar Simulator
Ship Stability
Business & Law
Seamanship & Meteorology
STCW Medical Care Aboard Ship
Oral examination (Oral Exam Preparation recommended.
Students will cover the module's 4 sections.
Navigation, Radar, ARPA & Simulation
Navigation
International regulations for preventing collisions at sea (COLREGS).
Compasses.
Charts, chart work, tides & currents.
Navigation aids.
Passage planning.
Search & rescue (SAR).
Radar
Radar plotting.
ARPA (Automatic Radar Plotting Aid)
Simulator
Exercises.
Price List
Product Name (Product Code)
Price
NAVIGATION, RADAR & ARPA (M500T-NRA-M-003)
USD 2,550.00
Enquiry